How We Create Value
Our product range is manufactured under high production standards and cutting edge technology with high quality and carefully selected raw materials.
The unique presentation of our tools provides a special profile that makes them stand out from the competition.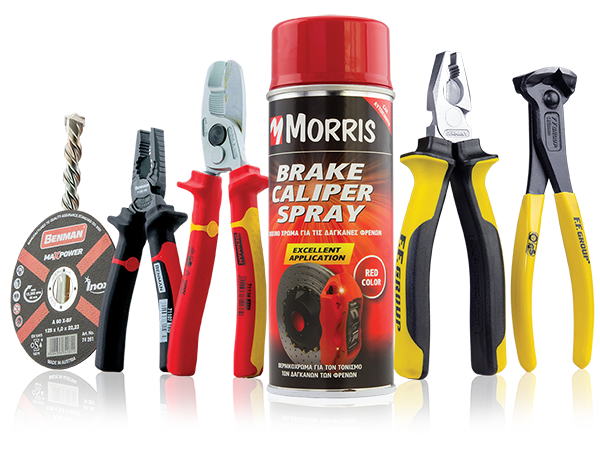 The Choice of Professionals!
BENMAN are in the high-end of the Professional tools market.
They offer High Performance, High Reliability & Durability, for every Demanding User.
They include hand tools & accessories, power tool accessories, garden & farming tools, work protective equipment as well as painting tools.
BENMAN professional tools stand for:
high quality manufacture and materials

unique and modern ergonomic design
Quality Tools at Competitive Prices
FF GROUP TOOLS, consist of hand tools, power tool accessories,
work protective equipment, flash-lights, furniture fittings, home accessories,
fasteners, screws and fixings.
The extensive range can meet the requirements of both DIY users
and Craftsmen as well as Professionals.
FF GROUP TOOLS series is unique for:
wide product range of quality tools

extremely competitive prices

quality production standards

toughness and safety
Top Quality, Complete Series
MORRIS, series include High Quality Technical and Decorative Sprays,
brushes, tapes, silicones, sealants and abrasives for professional or DIY use (decoration, painting and more).
MORRIS products are unique for:
top quality production

modern design

complete range

excellent value in relation to their quality
Absolute Safety!
HUGO LOCKS offer high quality, robust products,
with maximum durability and excellent design, securing absolute safety.
HUGO LOCKS range includes locks, padlocks and cylinders
HUGO LOCKS products are well known for: